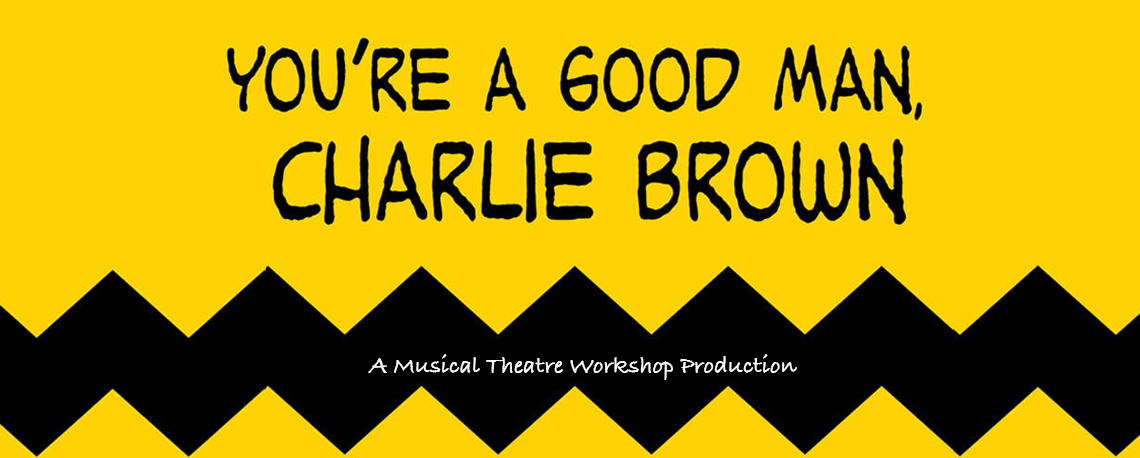 Join us this Spring for our Musical Theatre Workshop Production, You're a Good Man Charlie Brown!
This Workshop production runs March – June, with 2-4 performances upon the completion of the workshop. You will receive training in acting, singing and dance as you also rehearse and prepare to launch this fun Jr. version of the hit Broadway show.
Production Workshops are produced annually 2 in the fall and 2 in the spring. Production Workshops are acting classes that meet weekly and include a full week of technical rehearsals at the end of the session, culminating in a run of two to four performances for each workshop. All students who enroll will be cast in the show in roles that are used to help them learn and grow as performers.
Accepting Enrollment NOW
Email us to reserve your spot
Classes run March – June
To Register Fill Out:
Synopsis
Charles Schulz's beloved comic comes to life in Clark Gesner's classic musical, You're a Good Man, Charlie Brown. The whole gang is here: bossy Lucy is hopelessly in love with piano prodigy Schroeder who doesn't give her the time of day, perfectionist Sally is still mocking blanket-toting Linus, Snoopy is in the doghouse, and "blockhead," himself, Charlie Brown, is in rare form. Brief vignettes span the months from Valentine's Day to Beethoven Day, from wild optimism to utter despair. In this revised version, with additional music and lyrics by Andrew Lippa and dialogue by Michael Mayer, the sweet, joyful innocence of the Peanuts gang is maintained, but a fresh insouciance and playfulness is revealed. The new script features two new songs, particularly funny dialogue, and new, catchy orchestrations. Whether you're keen to fly with the Red Baron, moon over the Moonlight Sonata, or just do your best to find "Happiness," You're a Good Man, Charlie Brown is a crowd-pleasing classic.