Wings of Hope Benefit Concert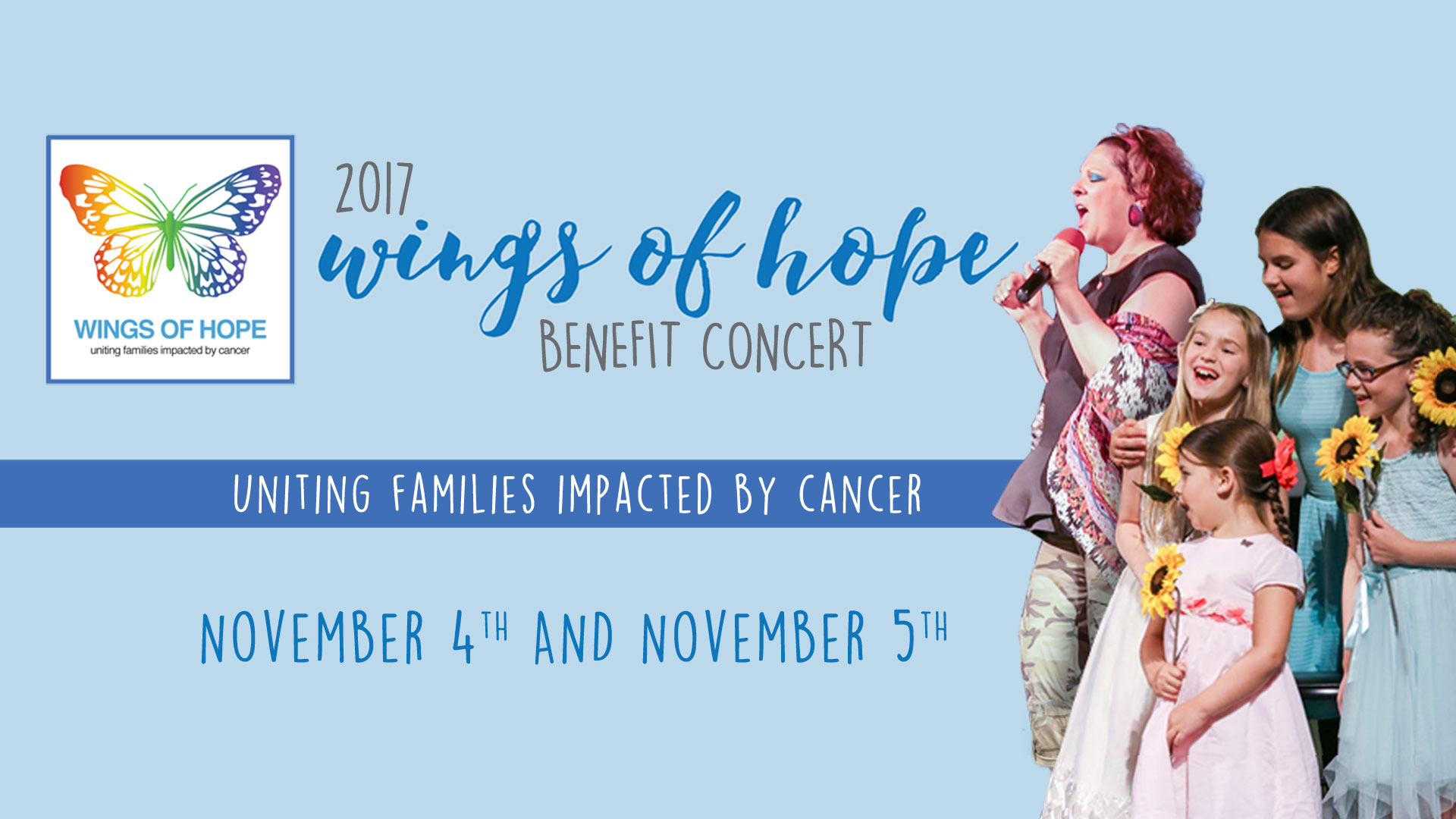 Presented by Wings of Hope (this was a link to our webpage) at Steel River Playhouse in Pottstown, PA
Secure Your Tickets  Here
Saturday, November 4th
6:30 Comedy Preshow featuring actor Matt Kelley /7:00 Show featuring Broken G-String
Sunday, November 5th
2:30 Preshow featuring entertainer Jesse Dameron /3:00 show featuring A Cappella Pops and Carrie B
Join us for a musical event featuring the region's best talent including choral music, dance, and instrumental music with styles from a cappella and Broadway to blues and rock.  Some of the notable performances will include acoustic duo Broken G-String, guitarists Russell Ferrara and Adam Iacarino, A Cappella Pops, acoustic artist Carrie B of the band Velvet Tones, and our very own Wings of Hope Chorus.
Wings of Hope is a 501(c) 3 non-profit founded in memory of Barbara R. Dowell. Their mission is uniting families impacted by cancer. This is the 4th Annual Wings of Hope Benefit Concert. The spectacular event unites community and through a nighof joyous music those in attendance take a powerful stand against cancer. A portion of the proceeds will benefit our 2017 Tributes:  Cara Springer and Kris Bryan.
Tickets
Adults: $25 advanced / $30 at door  (2 day ticket:  $40)
Students: $15 advanced / $20 at door (2 day ticket: $25)
General admission seating. Tickets are non-refundable. Ticket prices do not include the $3.50 Ticket Service Fee. These fees will be calculated at check out. Tickets available online at SteelRiver.org.  Tickets available at the door if event is not sold out.