THE TEMPEST by William Shakespeare
Instructed by Michele Bolay (supported by Aileen McCulloch)
Free Audition Workshops available September 5 and 6 from 7 p.m. to 8:30 p.m. – Come learn about what is usually expected at an audition, and how our audition workshops will begin (if you have a prepared monologue, bring that along!)
Class begins  September 13, 2017 – students will be led through audition as part of the class (all students who enroll will be given a part)
Production week is January 6 to 14, 2018
Cost: $210
Teen/Adult workshop – limited roles available
To Register:
Students expected to provide basic costume pieces which will be augmented by production.
We urge you to take out a Main Stage season ad to support Steel River Playhouse and this production workshop! Contact beth.mcdonnell@steelriver.org for more information about advertising in our Main Stage Season.
Email: aileen@steelriver.org with questions
Check out our Educational Photo Gallery to see photos from previous education productions
WHAT IS IT ABOUT?
The Tempest is about a group of sailors who shipwreck on an island. There they find Prospero and Miranda. Prospero was the duke of Milan before being exiled there. Miranda and one of the castaways fall in love, while other sailors plot to take over the throne of Naples and still others plan with Caliban, Prospero's monstrous servant, to kill Prospero. Through magic, virtue, and young love, these plots are thwarted. The ship is repaired, and Prospero is restored to his rightful place as duke of Milan. Thematically, the play is about the social order and what happens when it is upset, about the right to rule and rightful rulers, and about the wonder and magic of the world. There are over a dozen great roles for actors in this colorful, magical production workshop, and plenty of smaller parts that can be doubled for more experienced actors, or which can be given to actors who are just learning how to act in a Shakespeare play.
A LITTLE ABOUT YOUR INSTRUCTORS
Michele Bolay (Primary Instructor)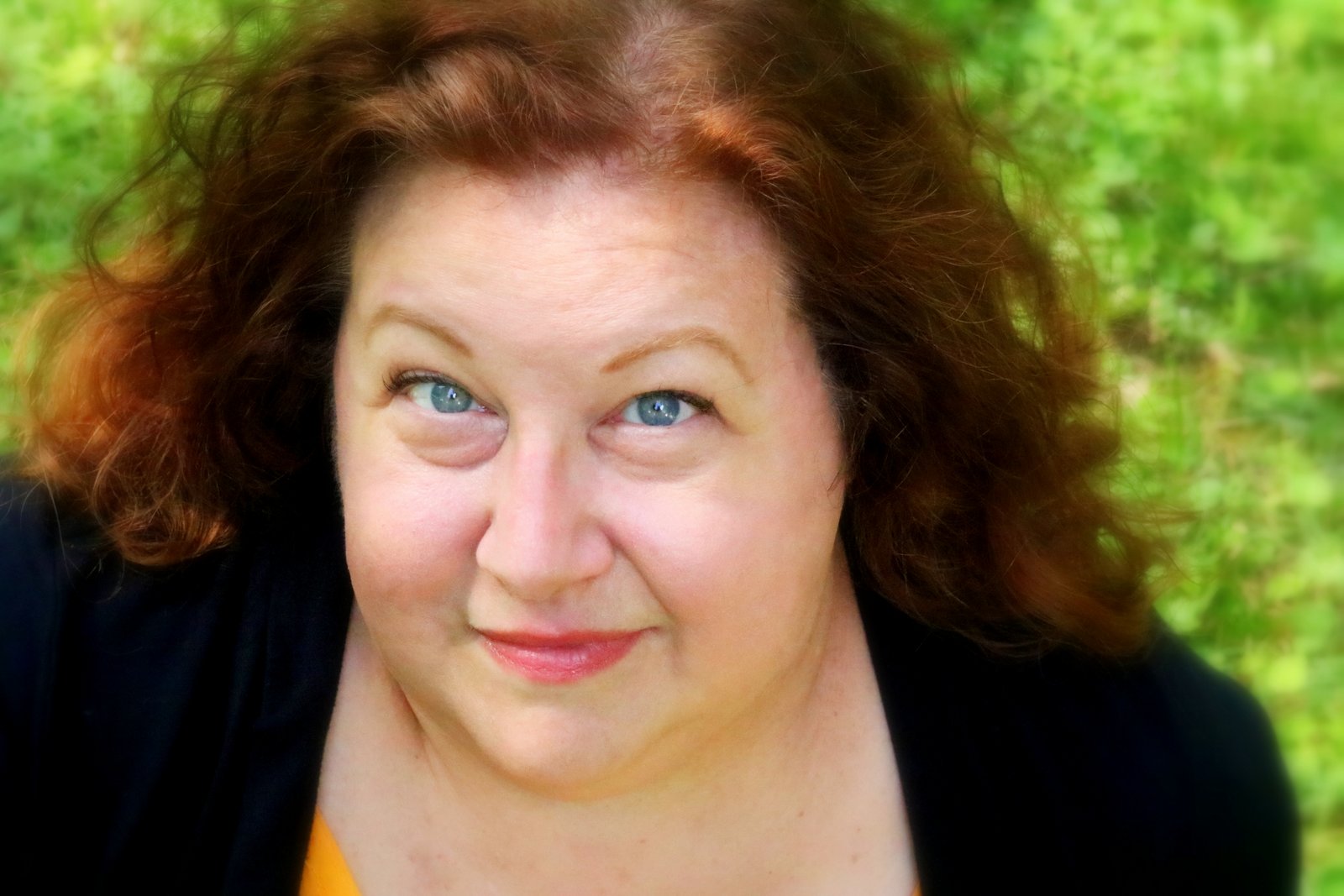 has been a Youth Services Specialist at a large local public library for over 25 years, and was a Communications and Theater major at West Chester University, where she studied acting and directing. Since then has been working with children and teens in both community and academic theaters for the past three decades. She started her directing work at The Barley Sheaf Players and was co-founder of Young People's Community Theater at Sts. Philip and James for six summers in the mid/late 1990s, where she worked closely with students on adapting stories to original scripts, followed by serving as interim director at Bishop Shanahan High School in 2001. Michele has a special love for classics, and has worked many with tweens, teens, and adults, including Alice in Wonderland, All My Sons, Anne Frank: The Diary of a Young Girl, As You Like It, Hay Fever, Little Women, Love's Labours Lost, A Midsummer Night's Dream, Peter Pan, The Secret Garden, and Tartuffe, and she looks forward to directing The Tempest this fall at SRP and Our Town at Barley Sheaf in March 2018.
Aileen McCulloch (support instructor)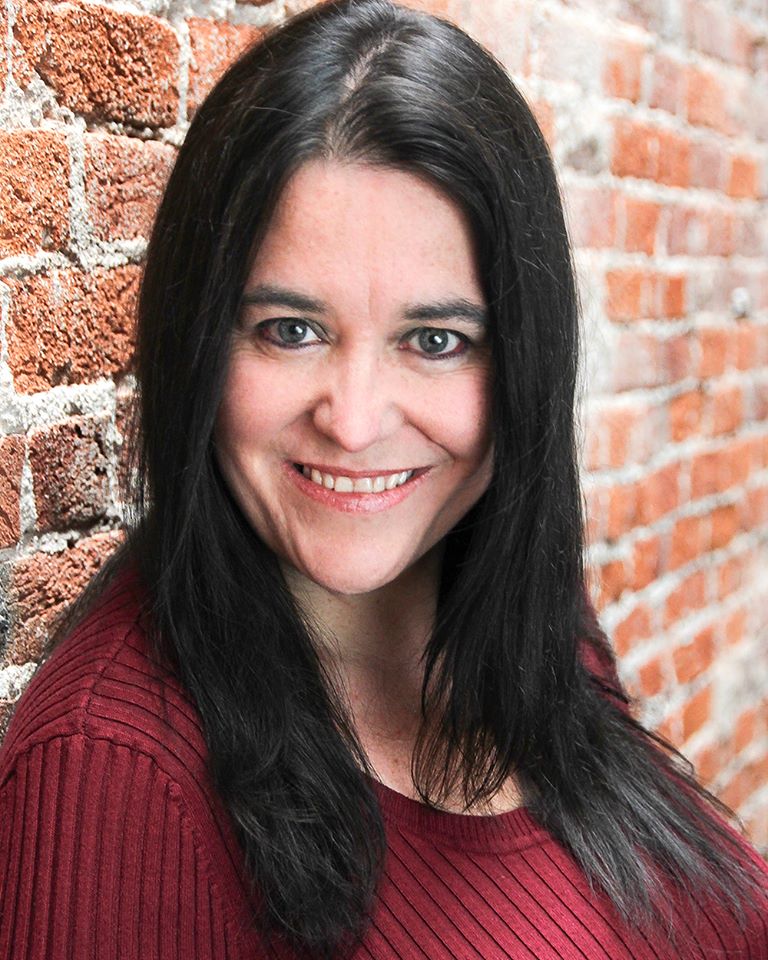 joined the Steel River team in August 2015. She has an MA in Theater from Villanova University and her BA in theater from Mary Washington University, and studied with many local theater organizations, as well as Delle Arte in Blue Lake, CA where she focused on physical theater styles. She is an award winning actress, director and playwright, who is the founding Executive Artistic Director of the Vagabond Acting Troupe, where she has garnered many awards for her work with theater education over the last 25 years. In addition, Aileen is the full time Drama Teacher of the renowned Baldwin School, a 12 year college preparatory school located in Bryn Mawr, PA. Aileen has directed over 200 productions including the Barrymore-Award nominated Vagabond Christmas Carol, and the award winning Trial of Akhenaten with the Museum of Archaeology and Anthropology at UPENN. She has worked to bring theater to children for over 30 years, working with such organizations as the Pennsylvania Performing Arts Academy, Philadelphia Young Playwrights Festival, Pennsylvania Performing Arts on Tour and Young Audiences of Eastern Pennsylvania. Recently Aileen was named Outstanding Humanitarian of the Week by Y-102 Radio.
CLASS/REHEARSAL SCHEDULE
Tuesday, September 5, 7 to 8:30 – Free Audition Workshop for those interested in Annie Jr., Tempest, Acting Classes and Winter production workshops (get your questions asked and learn how to prep for an audition)
Wednesday September 7 to 8:30 – Free Audition Workshop for those interested in Annie Jr., Tempest, Acting Classes and Winter production workshops (get your questions asked and learn how to prep for an audition)
Wednesday September 13 – 6 to 9 (day 1 Tempest – How to warm-up – Auditions take place – cast homework: read the play)
Wednesday September 20 – 6 to 9 (day 2 – Text games – role assignments – read play)
Wednesday September 27 – 6 to 9
Wednesday, October 4 – 6 to 9
Sunday, October 8 – 6 to 9
Wednesday, October 11 – 6 to 9
Wednesday, October 18 – 6 to 9
Wednesday, October 25 (May have a substitute instructor this day) 6 to 9
Wednesday, November 1 – 6 to 9
Wednesday, November 8 – (NO REHEARSAL – use this time to learn lines)
Sunday, November 12 – 6:30 to 9:30 p.m.
Wednesday, November 15 – 6 to 9
Wednesday November 22 – (NO REHEARSAL – Thanksgiving break – get off book)
Wednesday, November 29 – 6 to 9 p.m. – OFF BOOK
Wednesday, December 6 – 6 to 9 p.m.
Wednesday, December 13 – 6 to 9 p.m.
Wednesday, December 20 – 6 to 9 p.m. – Run Through off book
From December 20 to January 1, we may call people in for costume work or set building – based on actor/instructor availability
Wednesday, January 3 – 6 to 9 p.m. – Run Through (costume work)
TECH BEGINS – MANDATORY SCHEDULE
Saturday, January 6 – Set building, move show into space – 10 a.m. to 6 p.m. (actor calls may differ)
Sunday January 7 – Tech – 2 p.m. to 8 p.m.
Monday January 8 – Tech – 6 p.m. to 9:30 p.m.
Tuesday January 9 – Tech – 6 p.m. to 9:30 p.m. (might go later)
Wednesday, January 10 – HOLD for emergency Tech/Dress – 6 to 9:30 p.m. – we hope to take this day off, but if we need it, will hold the rehearsal for any  needed extra work.
Thursday, January 11 – Dress (Aileen will be there at 6, Michele arrives at 6:45 – run to begin at 7 p.m. to reflect show schedule)
Friday, January 12 6 p.m. call, 7 p.m. show
Saturday, January 13 1 p.m. call, 2 p.m. show; 6 p.m. call, 7 p.m. show
Sunday, January 14 SNOW DATE (and or extension date): 1 p.m. call, 2 p.m. show; 6 p.m. call, 7 p.m. show (Hold this date as we may be required to shift performances to this date if a snow day happens during tech)
For a PDF text of the full play (ours will be abridged), visit:
http://nfs.sparknotes.com/tempest/