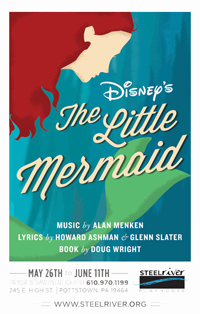 May 26 to June 11 • Director, Dann Dunn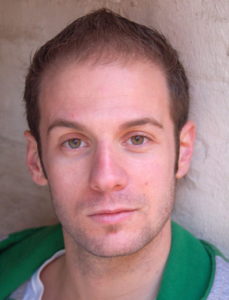 Journey "under-the-sea" to a magical underwater kingdom, with the beautiful young mermaid Ariel who longs to leave her ocean home behind and live in the world above. But first, she'll have to defy her father King Triton, make a deal with the evil sea witch Ursula, and convince the handsome Prince Eric that she's the girl whose enchanting voice he's been seeking.
Based on the Academy Awardwinning 1989 Disney film and one of Hans Christian Andersen's most beloved stories, Disney's The Little Mermaid is a hauntingly beautiful love story for the ages. Featuring favorite songs such as "Under the Sea," "Part of Your World," and "Kiss The Girl," this show is sure to be a treat for the entire family.
This delightful family extravaganza has music written by Alan Menken, Lyrics by Howard Ashman and Glenn Sister and Book by Doug Wright.
Meet the Cast!
Ariel – Amanda Morrell
Ursula – Alicia Huppman
Prince Eric – John DiFerdinando
Flotsam – Jordan McAndrew
Jetsam – Anastasia Moskal
Sebastian – Tyreese Kadle
Flounder – Olivia Reitz
Skuttle – Lisa Hendricks
Grimsby – Tom Pitt
Triton – Brian Rock
MALE ENSEMBLE
Sebastian Antonio – Chef Louis
Stephen Waters
Stephen Eurillo
Michael Thornton
James Wier
YOUTH ENSEMBLE
Ellie Rice
Kaleena Vontor
Alana Penrose
Lukas Bruce
Nathan Rock
FEMALE ENSEMBLE
Stephanie Chappelle – Andrina
Heather Corson
Courtney Harris – Atina
Madison Devlin – Allana
Katie Clements
Samantha Dobson – Arista
Emily Reitz – Aquata