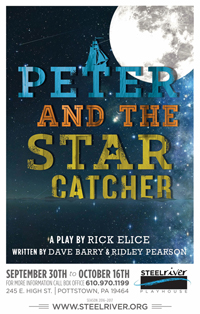 September 30 to October 16 • Director, Jay Gilman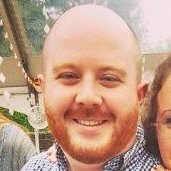 A play by Rick Elice, based on the novel by Dave Barry and Ridley Pearson, with music by Wayne Barker. Winner of five 2012 Tony Awards, an apprentice Starcatcher and an orphan boy take to the high seas in this whimsical origin story of "The Boy Who Never Grew Up." Along the way they meet many of the beloved characters immortalized by "Peter Pan" author J. M. Barrie.
This is a wildly theatrical, madcap journey with a dozen actors portraying more than 100 unforgettable roles in a swashbuckling story that will delight adults and children alike. New York Magazine describes Peter and The Starcatcher as "miraculous … spectacle, wit and joy spill out of this production like treasure from a magic pocket." The New York Times says, "with grown-up theatrical savvy and a child's wonder… this show never stops flying."
MEET THE CAST!
Ted. and others………………………………………………………………….Sebastian Antonio
Smee and others…………………………………………………………………………..Tess Devlin
Alf and others…………………………………………………………………………….. Joe Donley
Grempkin, Slank, Fighting Prawn and others………………………….. Maria Jarrell
Mrs. Brumbake, Teacher and others……………………………………… Brian McVeigh
Mack, Sanchez, Hawking Clam and others………………………………….Zoe Muller
Prentiss and others…………………………………………………………………Jared Pinkham
Lord Aster and others …………………………………………………………………. Brian Rock
Black Stache and others………………………………………………………………… Eric Rupp
Molly and others…………………………………………………………………………. Katie Stahl
Captain Scott and others……………………………………………….Christopher Waters
Boy and others……………………………………………………………………. Stephen Waters