Donors for the period of October 1, 2016 through September 15, 2017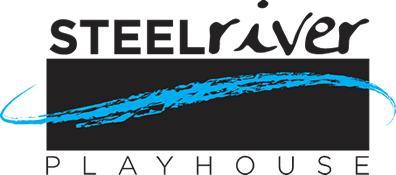 THANK YOU FOR YOUR GENEROUS SUPPORT
Your kindness and generosity make the playhouse possible! Thank you for advancing our mission and supporting the arts in Pottstown. This list acknowledges gifts of $25.00 and above made to the playhouse from October 1, 2016 through September 15, 2017. 
Your support means everything to us and the playhouse is here because of you!
Stephanie & Stephen Mitchell
The First Presbyterian Church of Pottstown and the
Mary N. Porter Designated Fund of the
Community Foundation of Broward County   
Linda & Joe Voytilla
Sager & Sager
Scott & Susan Bentley
Bentley Systems
The Hankin Group
In Memory of Victoria Hackett,
a theater person to the core who helped make a dream a reality.   
Kurt & Sharon Holloway
Wells, Hoffman, Holloway & Medvesky LLP
Global Advanced Metals
Kenneth Wilhelm & Family
Wolf, Baldwin & Associates, P.C.
The Hill School
Barbara Hannevig in Memory of Lars Hannevig
O'Donnell Weiss & Mattei, P.C.
Dr. Thomas Weirich Ph. D
Wells Fargo Advisors 11.9.2016
Rick Linn, LLC  
Sharon & Ward Richardson
Delaware Valley Consulting Group
Scott & Ida Detar
David & Beverly Leinbach
Levi & Amy Wolf
The Pennsylvania Council on the Arts 
The Pearl Foundation
Herman O. West Foundation  
Les & Karen Rinehart  
Barbara & Stephen Toroney
David & Velva Zarley
James Kane & Susan Wickstrom
Peter Knipe & Fay Hain
Beverly & Phillip Prohaska
Gretchen & John Lea
Anonymous
HASOGI, Hills Advocates for Sexual Identity & Gender Recognition
Mr. Julian Voytilla
Margaret & Carl Harner
Susan Storb & Michael Horn
Peggy McCaslin
Paul & Linda Stengle
Cathy & Andy Skitko
Leena Devlin & Dave Naples
Susan Repko & Parker Blaney in memory of Scott Fogg Blaney
Steven & Lauren Swanson
Advantage Insurance Group
United Way of Greater Philadelphia
Betsy Scott Chapman & John Daggett
David & Sandy Allebach
State Representative Timothy Hennessey & Mrs. Carol Hennessey
Diane & Dave Nester
Shaila Adluru & Dr. Ramesh Eluri

Donald Naples
Sean Stanton & Dawn Finnen
Andrew Hazeltine
Doris & Carl Heyde
Walter & Betty Hohl
David & Jacqueline Lurio
Aldo & Anna Maggazeni
Sandra Mull & John Reed
Stephen & Robin Mumford
Gary Overly
Gloria & Neil Paules
PETTACCIO'S Driving School
Robert & Carolann Roebuck
Stacey Michaud
Susan & Bill Lowry
Joseph Antonio
Elaine & Richard Armstrong
Amy Lipton & Nicholas Bentley
Brenda Capwell & Ashok Mather
Dennis Shaner
Joe Smith
Springford Middle School
Mary Ulrich
Bonnie & Jim Vlahos
Art & Judy Green
Tim Novak
Linda & John Yackanicz
Karen & Lee Zelley
Lee Ann Miller
Aileen McCulloch
Douglas Carlson
Tom & Gail Carroll
Elizabeth & John Dollhopf
Ronald & Shirley Elliott
Christopher & Dawn Strivieri
Rebecca Shoemaker
Lisa Bealer
Chandler Walton
Heather & Bruce Gelting
Marianne & Donald Green
Geraldine Gustitus
Sheila Hardin
David & Kimberly Paczkowski
Richard Crosley
Margaret Whittaker
Katherine Ballein & Pat Smith
Don & Karen Peavy
Frank & Lucinda Cebular
Bob & Suzanne Morgan
Arlene & Ralph Harris
Maria Elena Villegas
Mr. John A Koury
VNA Pottstown
Joseph Donley
Lotte Devlin
Diamond Credit Union
Bill Haley, Allied Pixel
Frances Howell
Karen McCormick & William Keenan

Randy & Diane Pastella

Mary Simme
Linda Merriwether
Bob & Millie Moses
Jack & Gayle Wolf
Brian & Robin Perna
Scott Rau
Bob, Peter & Tracie Rheel in Memory of Ruth Ann
John & Judy Lupas
Jennifer & James Furness
Ellen Webb
Irvin Berger
Lisa Montgomery
Pfizer Foundation courtesy of David Zarley
Dr. Lawrence J. Gribb
Peter & Carol Ann Cotter
McCormick Chiropractic
Elizabeth Moriarty
David & Donna Swavely
Mark & Barbara Akins
Jennifer Ball
Jeffrey & Bonnie Blank
Deborah Braak
Julio Salas
Mario Salas
Michael Shoeman
David Sutton
Steve & Amy Beth Travis
John & Sonia Urban
Erica Weekley
Weitzenkorn's & Sons Inc.
Deborah Winkler
Barbara Detwiler
Mary Gray
Brian Buchert
Barbara Byrum
Susan & Lawrence Cerrito
Ervina White-Beauford Funeral Service
Leslie Gall & Warren Mann
Mary Graefe
Jeanne Petrosky
Rita Stern
Myrt Yacyk & Albert Ulozas
Carolyn Adams
Susan & Kenneth Arnt
Patricia Cole
Paul & Alice Marie Dake
Beth McDonnell
Lydia Douglass
Olivia Edlund
Joanne Gardocki
Phyllis Harwood
Johnson & Johnson Companies
Betty & Forest Kreiger
Susan & Lee Landis
Memories N More
Rob & Suzanne Morgan
Kathleen Godwin & John Pacovasky
Cecile Grantham
Dennis Landon
Vivian Leimseider
Diane Meade
Robert & Elizabeth Moore
Teresa O'Neill
Maggie & Anthony Riker
Kaaren & Lee Steiner
Maryann Steinhart
Francis Strunk
Patricia Morrell
Beryl Norris
Nancy Norris
Charles & Kimberly Pendleton
Mary Pifer
Julia Katz
George & Melissa Reitnour
Doris Jean Sweeney
Stan & Lisa Szpindor
Laura Welliver
Andrea & Jeff Cronin
Aidan & Robbie Altenor
Glenn Michaud
Amazon Smile
VIST Bank
Renee Schulz
Leslie Kupchinsky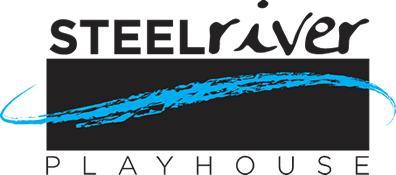 Learn more about being a Donor, SRP Sustaining Star or Corporate Sponsor Today
To learn more about becoming a donor and about the rich history of Steel River Playhouse contact Lauren Pierson-Swanson, Director of Business Development. You may also visit our Mission page to see all the initiatives and support that Steel River Playhouse offers the community. View our Corporate Sponsorship Page to also frequent the businesses that support the arts in our community.
If you wish to be featured as an advertisement within our playbill, on our social media platforms and on our corporate sponsorship page, please contact Beth McDonnell, Director of Marketing, to showcase your organization on our website, on social media and display your business advertisement within our current playbill. Thank you again to our sponsors and donors that keep the arts thriving in your community.